Services : Mentoring & Coaching
Mentoring = Caring
Mentoring, coaching, developing and monitoring on an ongoing basis your CEO, Key Leaders, Human Resource leaders & teams.
As your organisation grows your needs change as do that of your key leaders. At DPM Consulting we can provide you direct access to senior HR professionals who will help guide and coach your business leaders and teams. We have successfully:
Coached CEOs, Partners, Business Owners and newly promoted and raw HR talent and teams
Implemented new HR initiatives taking a commercial approach
Developed a truly professional, accountable and strategic organisations.

"I've learned that people will forget what you said, people will forget what you did, but people will never forget how you made them feel." Maya Angelou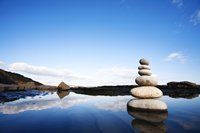 Latest News & Updates
14-Dec-2011
How to achieve your overall strategic business goals but maintain a lean HR team. ... » more
12-Dec-2011
What is your tipping point for including an HR resource in your organisation? ... » more