About Us : Clients & Results
Often people want to know what sets service providers apart. Of course, many considerations fall into this – people, approach and price. However, experience is a major factor because people want to know if you have achieved results before with a similar type of organsiation.
When selecting a provider to partner with you, it is important to know what runs they already have on the board. Below we have included a brief snapshot of the type of work undertaken with various clients across a wide range of industries.
Runs on the Board
Assessment of the Employment Value Proposition for an NFP organisation
Development of a Partner Development Framework (McGrathNicol)
Developed and implemented a National People & Culture Strategy (BDO Australia Pty Ltd)
Assisted in the implementation of the merger of two large professional services offices across Victoria and New South Wales. (BDO NSW-VIC Pty Ltd)
Designed and introduced a specialised 'Reward & Recognition' scheme for a merged entity.
Developed a Partner Remuneration model to incorporate KPIs and values based behavior.
Developed a competency model aligned with organisation wide models. (ANZ - Internal Audit)
Provided a review of the HR department and its services. (Office of Public Prosecutions)
Established an incentive scheme for senior management. (Energy Australia)
Recruited HR Manager. (Cricket Australia)
Recruited Senior Management and support teams in start-up business. (Sandhurst Golf Club)
Managed the development of the fundamental HR processes and staffing structure and managed their ongoing HR Management needs. (Moonah Links), (The Sands Torquay)
Clients
Clients that have used DPM Consulting:
McGrathNicol
The Buchan Group
FB Rice
Parenting Research Centre
Conservation Volunteers Australia
National Safety Agency
The National Golf Club
BDO
ANZ
Cricket Australia
Moonah Links
The Sands - Torquay
Links Living
Advantage
Handbury Group
Energy Australia
Rubicon Systems
Trevor Main
Sweeney Research
Office of Public Prosecutions
mcm entertainment
Quest Apartments
Urbis
Yarra Valley Motors
Johns Lyng Group
IMG
Aegis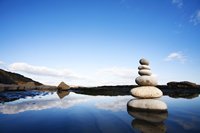 Latest News & Updates
14-Dec-2011
How to achieve your overall strategic business goals but maintain a lean HR team. ... » more
12-Dec-2011
What is your tipping point for including an HR resource in your organisation? ... » more