Services : Leadership Evaluation, Education & Coaching
Experience = Insight
Assisting in the education and evaluation of your organisation's leaders including Board Members.
Typical programs we have lead in either seminar or workshop format include:
Working with teams - Dysfunctional to Functional
Individual Goal Setting for Leaders
Conducting Performance Appraisals
Workplace Behaviour - Bullying, Discrimination and Harassment
People & Culture - From Operational to Strategic
Recruitment - Tips and Techniques
The Art of Feedback - Giving & Receiving
HR - The Performance Scorecard
Linking HR to Business strategy
We can also support the development of individual leaders by evaluating their effectiveness, educating and coaching them in ways to lift their performance. This evaluation requires an understanding of the history of the business, economic drivers, relationship with the Chairman, and leadership group dynamics. Ultimately our goal is to improve leadership effectiveness so the business can succeed.
"If we could sell our experiences for what they cost us, we would all be millionaires." Abigail Van Buren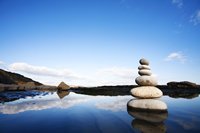 Latest News & Updates
14-Dec-2011
How to achieve your overall strategic business goals but maintain a lean HR team. ... » more
12-Dec-2011
What is your tipping point for including an HR resource in your organisation? ... » more