Testimonials : Client Experiences
We have included some testimonials from some of our clients.
"I always talk about how I have you to thank for kickstarting my working life and giving me a career I am still enjoying every day."
Katelyn Vincent, Finance Manager, Grant Thornton
------
"From our perspective one of the strongest and most professionally delivered aspects of the BDO network in the past few years has been that of Human Resources and Learning & Development. I feel that value has been added to our firm through this and by you. "
Eric Olufsen, Managing Partner, BDO Cairns
------
"The support, guidance and advice I have received from David Meagher has been invaluable to my career development as a professional HR practitioner."
Gemma Hudson, National Campus Relations Manager, Deloitte
------
"Working with David was pivotal in my HR career growth and development, and he has been a mentor to me ever since. David's approach to people issues is genuine. He is more than generous with his coaching style and knowledge transfer. I have witnessed on countless occasions, David's knack of being able to extract the best from people (including myself!), whether they be a team member, a client or a candidate.
A unique HR practitioner, David offers a rare combination of intuitive communication skills, with talent identification/development and strategic commercial nous. David makes every HR experience count - he is a listener, a relationship builder, a lateral thinker, a problem-solver - an HR all-rounder with a respect for every individual he encounters and every HR challenge presented. "
Nicole Hartigan, HR Manager, HLB Mann Judd
------
"Having known David for over 20 years and worked with him closely earlier in my career, I have found David to be an authentic leader, a generous mentor, and knowledgeable HR and business professional. David's integrity as Senior HR executive is exemplary!"
Karol Zdravevski, National HR Manager, Davies Collison Cave
------
"David has played a major part in the development of my Human Resources career. Now in senior management, I owe a lot of my career success to David after working with him since Graduating with an HR degree in 2002. David's mentoring and ability to coach and support individuals is second to none.
His approach is unique and considerate. David's general HR knowledge and insight is always spot on and he continues to inspire and educate those whom he has worked with long after they continue working directly with him. In the 10 years I have known David I have known him to be an outstanding HR practitioner and someone whom you can rely on and trust implicitly for both HR and career advice and assistance."
Susan Beardsley, Senior Manager National HR, BDO
------
"From our first meeting, I felt that David had a strong capacity for understanding differences in people and getting the very best out of those differences. As an Accredited MBTI practitioner David's ability to: listen to others without judgment; share insights without forcing them; and allow others to discover their own HR solutions is second to none.
Next, David is a commercially astute Human Resource expert. The absence of ego, calmness under pressure and clarity of thought make him an ideal mentor. David sees the people impact of business decisions way ahead of others and has seen and experienced what can happen when CEO's stop taking good HR advice. David's experience in dealing with multiple CEO's in multiple businesses make him an important HR Advisor for any firm.
David is a builder of HR teams. Through his consulting David has built a legacy of HR Professionals who deeply respect his capacity for HR strategy, HR process and commercial thinking. David has been able to create this legacy because as a leader of people he empowers, trusts and lets people get on with what needs to be done.
I have absolutely no hesitation in recommending David as an HR Mentor and Advisor."
Richard Comerford, Director, Watson Comerford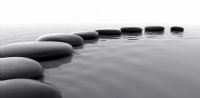 Latest News & Updates
14-Dec-2011
How to achieve your overall strategic business goals but maintain a lean HR team. ... » more
12-Dec-2011
What is your tipping point for including an HR resource in your organisation? ... » more